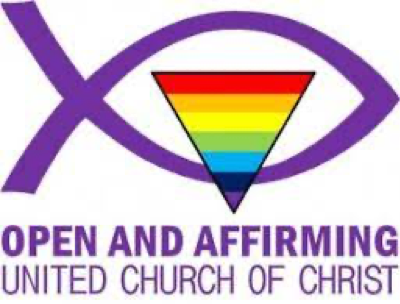 On February 19th the ONA Team hosted a luncheon after our Sunday service and asked those who attended the following questions. Here are the responses we received:
What are the ministry opportunities?
"Outreach ministry to ostracized LGBTQ+ youth, especially those who have been kicked out of their home."

"Not giving up on people and let people know that they are never alone.

"Too many to list. Open our minds, hearts, and doors to everyone. Leave no one out."
What are your hopes as we become ONA?
"Hope to open eyes to the fact that we are ALL children of God!!
" I hope for church growth and outreach growth, events more visible."
"That we can welcome all people in."
What are your concerns?
"That some will not accept ONA. That some will lie about it. Some will leave."
"I am concerned that Zion will not be 100% behind being ONA."
" Rainbow folks would not FEEL welcomed and accepted."
How do we show we are ONA?
"Amend our welcome statement. Online icon. Supervised by Pastoral Care Committee.
" Advertise anyway possible! FB, website, outside signs. Make it known ALL are welcome!
"I would open a webpage to help answer ONA questions."
How do we feel about… Displaying a Pride flag or banner outside?
"All for it!"
"Yes!"
"Yes, would be good to display a Pride flag to advertise and draw people in."
How do we feel about… Rainbow support groups in our church?
"Weekly!"
"Absolutely love the idea!"
"Good heavens, Yes!"
How do we feel about… LGBTQ+ youth outreach?
"Rainbow youth groups, Rainbow outreach"
" That would be awesome!"
"Let's do it! Let's go!"