Christian Education
Faith Formation comes in many formats, from worship on Sunday morning to teaching and Bible studies, like Sunday School, to exploring the faith together in conversation during Fellowship Hour.
Sometimes we may even question our faith, our purpose or some other critical aspect of life. This is normal and expected! Don't do it alone in silence and anxiousness. Chances are one of your peers has had the same question at some point and can share how they navigated that question within their own life and understanding, and point to the scriptures for additional understanding and assurance.
Sunday School
Sunday School classes for all ages are offered every Sunday from 9:45-10:45am from Labor Day Sunday through the Sunday before Memorial Day weekend. Sunday School summer break is from Memorial Day weekend to through the Sunday before Labor Day weekend.
Children's Sunday School

Adult Class (in-person and virtually) via Zoom – Meeting ID: 876 0291 7867

Password: Peace

Confirmation class for 6th-12th graders. This is an opportunity to be introduced to the tenets of Christian faith, the meanings behind the practices of our Reformed worship, the common ethics of other religions and the opportunities for membership. The class meets in the chapel at 9:45 a.m. We are using the curriculum, Confirm Not Conform UCC. Let Pastor Scott know if you want to join.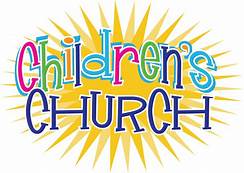 After the Children's Moment during Worship most Sunday's
Contact Kim Ridenour for more information at miskim@myactv.net