Welcome to your church home!
Join us for Sunday Worship in-person or virtually at 10 am!
Announcements
Sunday Worship: Zion is open for both, in-person and virtual, worship on Sunday's at 10am. Virtual worship known as WorshipLive continues to be offered and is improving each week as we learn and grow in this new experience. In-person safety guidelines and protocols can be found here.
Communion Sunday: This coming Sunday, August 2nd, is Communion Sunday. WorshipLive participants who wish to participate be sure to have your choice of elements with you as you tune in.
Peace Face Masks: Available by donation. Learn more about these beautiful face masks that make a statement. See Becky Owens or email the church office at zionrucc@myactv.net to get yours today!
Projects: Our parking lot expansion project continues! The existing parking lot can be used at this time, but please take note of your surroundings as the terrain has changed.
Soup Kitchen: The Zion Soup Kitchen is open and serving our community on Tuesdays at 5pm. Meals are provided as carry-out only at this time, and safety guidelines (face masks and social distancing) apply. (8/4 - Team 1; 8/11 Team 2)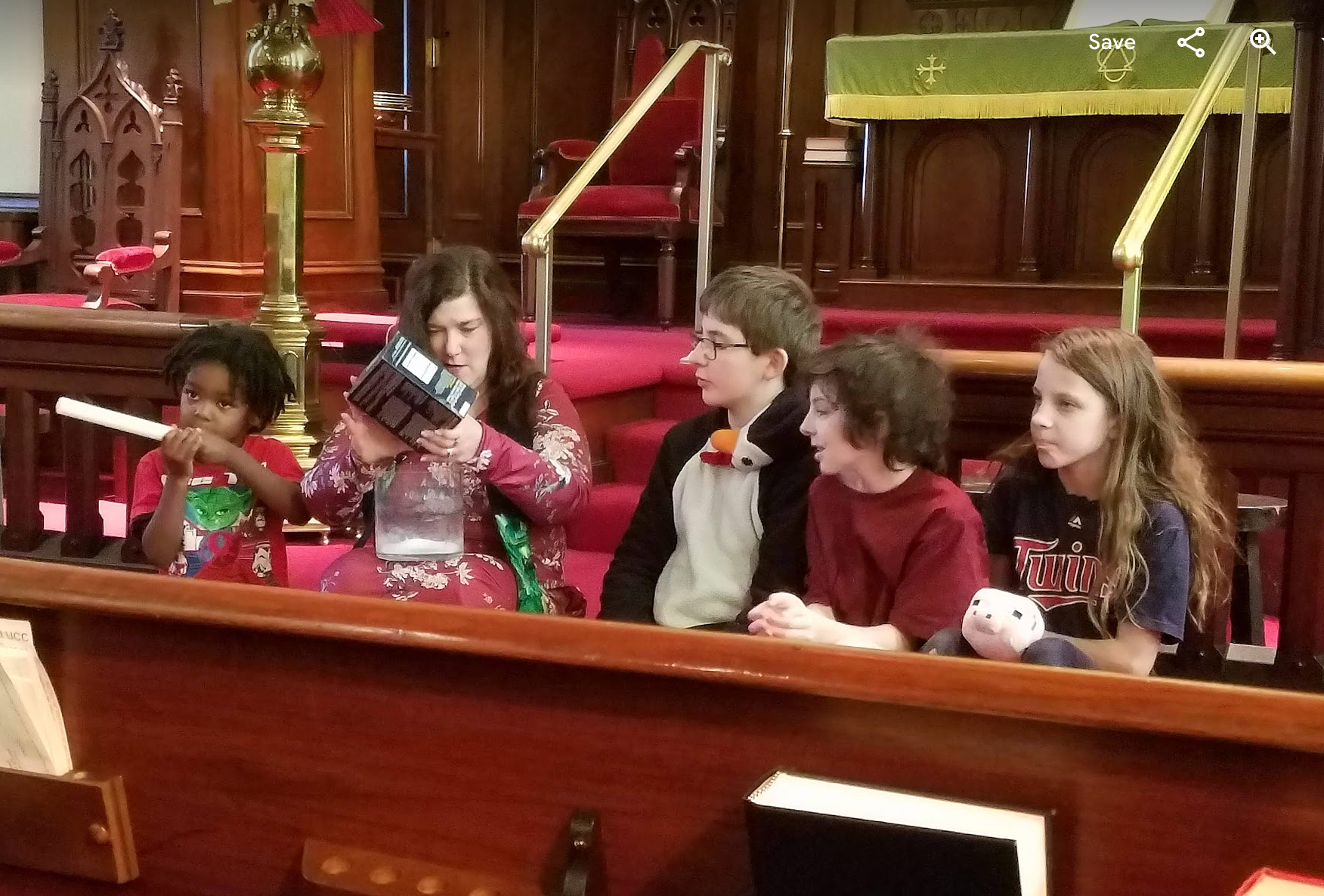 4-H Club: The Hagerstown Downtown 4-H Club meets virtually by Zoom from 4:30 -5:15 p.m. Join them for crafts, cooking, home arts, and more from the convenience of your own home. Contact the church office at zionrucc@myactv.net or 301-739-7244 for more information. News | Wash Co 4-H
Celebrate Recovery Hagerstown: The Celebrate Recovery Hagerstown group meets in the Zion chapel weekly on Friday evenings from 7-8pm with social distancing and face mask requirements in place. Enter through the door near the church office. Facebook | Website
Mission Projects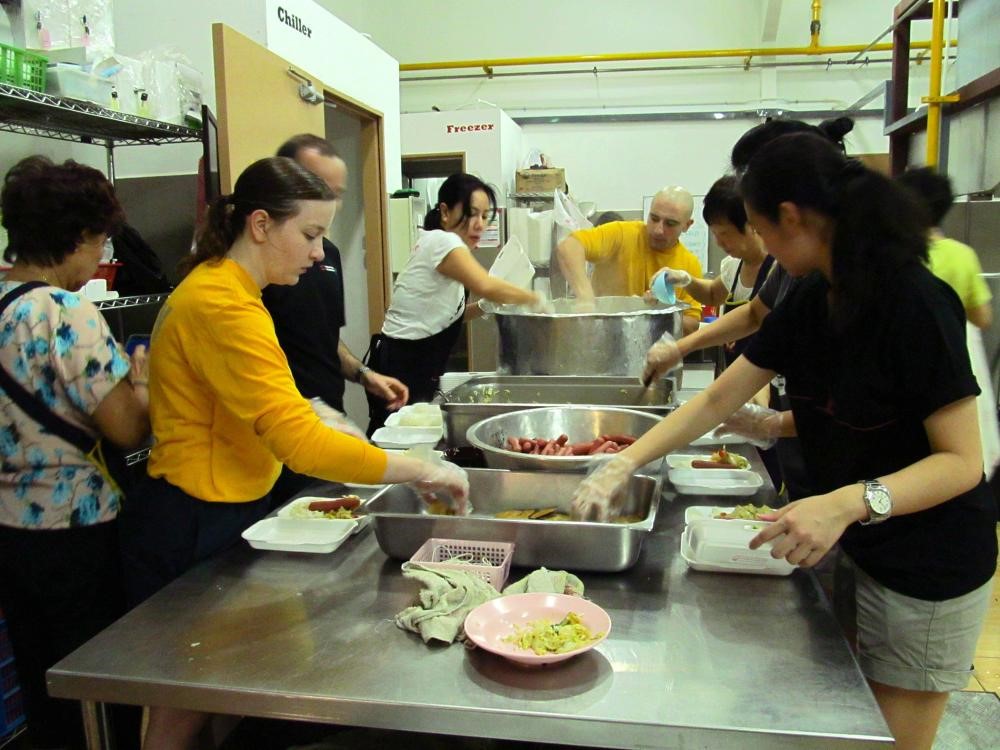 Because we're given so much, we want to give back. Below are the local missions our church community organizes or participates in:
Micah's Backpack addresses hunger issues by partnering with local schools to provide direct assistance to students each weekend in Washington County. This year we continue to have over 1000 children who are taken care of by various Washington County organizations, including Zion Church. We can do more together than we can alone!!
Zion's Soup Kitchen
Zion's Soup Kitchen offers a wonderful outreach in our community for anyone looking for a good hot meal and fellowship. Special thanks to First Christian Church, who continues to support Zion's volunteers in this mission serving those in need. We always welcome help with preparing and serving meals on Tuesday nights at 5:00 pm. The Soup Kitchen entrance is located at the rear of the church.
Zion's Cinderella Shop offers gently used donated prom and homecoming dance gowns for purchase for $25. The gowns see another life, the girls have a chance to get dresses for a good price and the money goes to Reach (of Washington County), the faith-based nonprofit that helps those in emergency situations take care of shelter, food, medicine and other needs. The key to this ministry has been the generous donations of gowns for the shop to sell and the very gracious donation of time by members of our church and community to staff the shop which is open from 9:30 am to 1 pm on selected Saturday's during prom and Homecoming season. Shoppers should enter through the back door of the church, where parking is located.
4-H is a youth development program that provides a supportive setting for all youth to mature into competent, caring, and responsible adults through the learning of beneficial cognitive and life skills. Zion hosts the weekly after school Downtown Club meeting on Thursday's from 4:00-5:15. All boys and girls who are at least 8 years of age by January 1 and who have not passed their 19th birthday by January 1 can join 4-H. Participants should enter through the door near the church office.
Celebrate Recovery is a Christ-centered recovery program. The group meets in the Zion chapel Friday evenings from 7-9 pm. Enter through the door near the church office.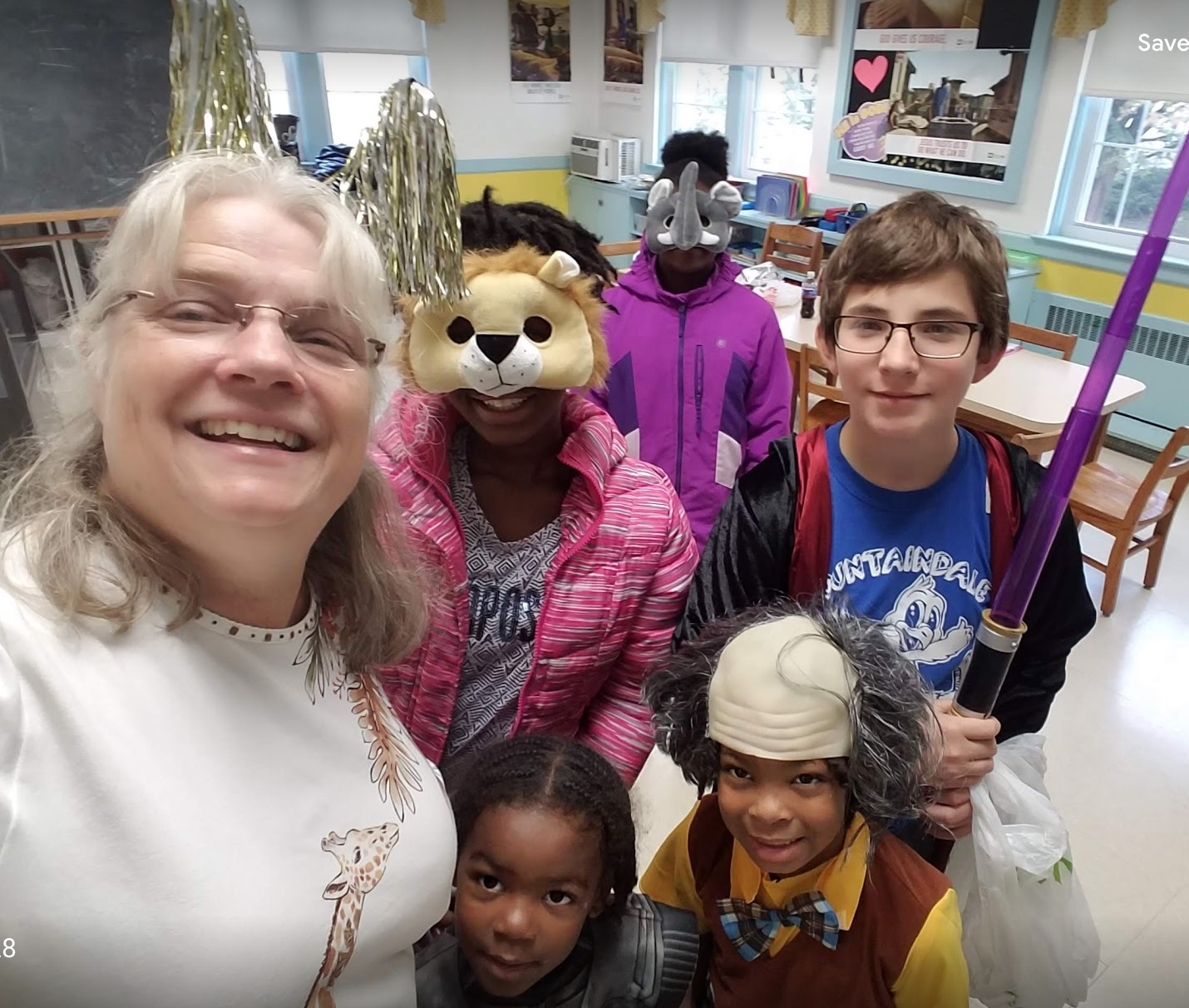 Weekly Reflection
A reflection from our Conference Minister: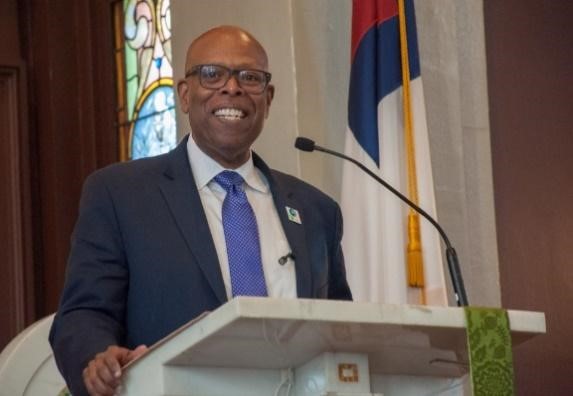 Rev. Freeman Palmer (Conference Minister, Central Atlantic Conference of the United Church of Christ)
A Through Line
Did you ever have of those moments when you heard a song once and said to yourself "I have to have it?" My recording collection and playlists contain more than one purchase borne from these moments. A memorable one occurred one morning in 2009 while traveling on Interstate 280 in Newark NJ (a road that literally has everything a highway can throw at a driver in 17.1 scant miles). On WBGO-FM, arguably the best jazz music station on the planet, morning host Gary Walker played a song called "Holiday for Pete and Gladys." The song was the lead track on a recording called Revolutions by pianist Jim Beard along with Vince Mendoza and the Metropole Orchestra, a Grammy winning jazz orchestra based in the Netherlands. "Holiday for Pete and Gladys" combined an unusual melody line, a lush, 1960-ish Bert Bacharach vibe with a funky, 'in the pocket' groove. When Gary Walker commented after the song that Revolutions was "a good record" (something he did not typically do), I knew from that moment I had to have it. That day.
So that very day I ordered Revolutions from Amazon, and in typical Amazon-like fashion, I received the CD almost as soon as I ordered it. I opened the package with glee, and again savored "Holiday With Pete and Gladys." Then I listened to the next song and was aghast. I hated every moment of it. The piece made me question Gary Walker's musical taste, the wisdom of my rush to buy this recording, and what would the following songs be like given this one. Then I looked to see what on earth was the title of this song. And of all things, Jim Beard called it Hope. Seriously?
Yet, despite my impulses to skip to the next track, I listened to Hope. Again and again. And the song Hope revealed through my attention to the music a textured interplay of melodies reflecting the seasons of life that contains harmony and discord, order and chaos, bright days and dark nights of the soul. It dawned on me that Hope was a sustaining 'through line' for the musical score of life itself, with the song culminating in an orchestral flourish leading to a ethereally beautiful, almost heavenly chord at the end. But I did not stop there with my own interpretation. I wondered why Jim Beard (who is also a keyboardist for another favorite artist of mine, Steely Dan) called this song Hope. So I reached out to Beard via social media, and to my surprise and joy he immediately responded with this: "I called the composition "Hope" simply because the chord progression as the song goes out, to me, gives a feeling of hope after the other sections of the song that had more sinister qualities."
Beard's quote reinforced Hope as something in both song and subject matter that is sustaining me through these days. As we journey through the 'triumph song of life' (v. 4, Joyful, Joyful, We Adore Thee) there are moments that sound discordant, chaotic, and to use Beard's adjective, downright sinister. I for one, have experienced these such moments in this strange year afflicted with pandemics of several kinds. Nonetheless, it is Hope, despite all that is, that is a 'through line' that is sustaining my soul. Hope is neither confined to wishful thinking nor rose-colored optimism, nor Hope denies the hard times life can bring. Hope is a confident, faith-grounded assurance of God's presence and movement in all that things, at all times. Moreover, Hope is the confident expectation of God's capacity to bring forth good in all that is and all that will be. Jim Beard, in my opinion, conveys the Hope that functions as a spiritual 'through line' in the song of our lives in these and all days. If we listen to the 'through line', encouraged by the writer of Hebrews to "hold fast to the hope that lies before us, we will have "an anchor of the soul, sure and firm" (Hebrews 6:18,19) throughout the melody progressions of our lives. And that 'through line', like the song, will lead us to a beautiful, heavenly chord at the end.
During the next few weeks you will be blessed in "Our Thoughts" from writers throughout the Conference. I know from knowing these guest writers that you will enjoy them. Yet I cannot depart from this reflection without giving you the opportunity to listen to Hope, now my favorite song on one of my favorite recordings, Revolutions. I pray during these cacophonic, discordant, chaotic, and sinister times, that you will be sustained and blessed by a 'through line,' the Hope of God personally made known to us in Jesus the Christ.
Listen to Jim Beard's Hope