Welcome to Zion!
Your Church Home!
Weekly Schedule
Join Us for Rally Day Today!
Today we rally together to celebrate the kick-off of our Sunday School year and to renew our commitments to God. Join us in the Chapel for a pancake breakfast and intergenerational activities beginning at 9:45am.
*Sunday School is available weekly in the fall/winter schedule from Labor Day to Memorial Day. More Info.
Sunday Worship @ 11am weekly
Worship in-person at the church in our historic sanctuary or virtually every Sunday at 11am.
Tuesday's Supper & 1-Stop Shop
Every Tuesday from 5-6:30pm in the lower-level of church. Carry-out and dine-in options available. Free dinners for ALL and the 1-Stop Shop Food Pantry is available to help accentuate your food needs throughout the week.
Lower-level entrance located in rear of building via Suter Avenue.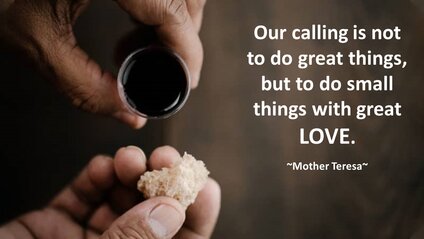 Seventeenth Sunday after Pentecost:
World Communion Sunday
October 2nd, 2022
Join us at 11am Sunday mornings for worship!
Sunday School at 9:45am.
Virtual worship options available.
-----------------------------------------------------------------------------
Get this week's Worship Guide here.
Find the current newsletter here.
Rooted In Love Face Mask Policy
Please remember face masks and social distancing are Strongly Encouraged at all activities of the Church when not seated in a pew for worship to ensure everyone's safety as we practice our mission to love one another as Christ teaches. Additionally, we ask that everyone physically distance when interacting and during worship sit in every other pew.
If you are feeling under the weather or are immuno-compromised please always wear your face mask. If you are experiencing fever, shortness of breath, fatigue, and other COVID-related symptoms or have been potentially exposed, please worship virtually and consider being seen by your doctor. Your health is of utmost importance to us!
Let us look out for one another in love!
Worship Guide | Children's Bulletins | Christian Ed | WorshipLive | Online Giving