Welcome to Zion at Home!
Our Sunday Worship Services are live streamed at 10 am!
Announcements
Zion will be open for in-person worship beginning Sunday, July 5, 2020 at 10:00 AM. Click here to view the guidelines that must be followed for a safe and successful reopening. We will continue to broadcast our worship services as well.
We have begun our parking lot expansion project! The existing parking lot can be used at this time, but please take note of your surroundings as the terrain has changed.
The Zion Soup Kitchen will be re-opening on Tuesday, July 7th. Meals will be provided in take-out containers.
The Hagerstown Downtown 4-H Club will be meeting via Zoom during the COVID-19 situation. The virtual meetings will be held on Thursday from 4:30 -5:15 p.m. We will be doing crafts, cooking, home arts, and more. Come and Join Us. Please contact the Zion Reformed United Church of Christ office at zionrucc@myactv.net or 301-739-7244 for the instructions on how to join the fun!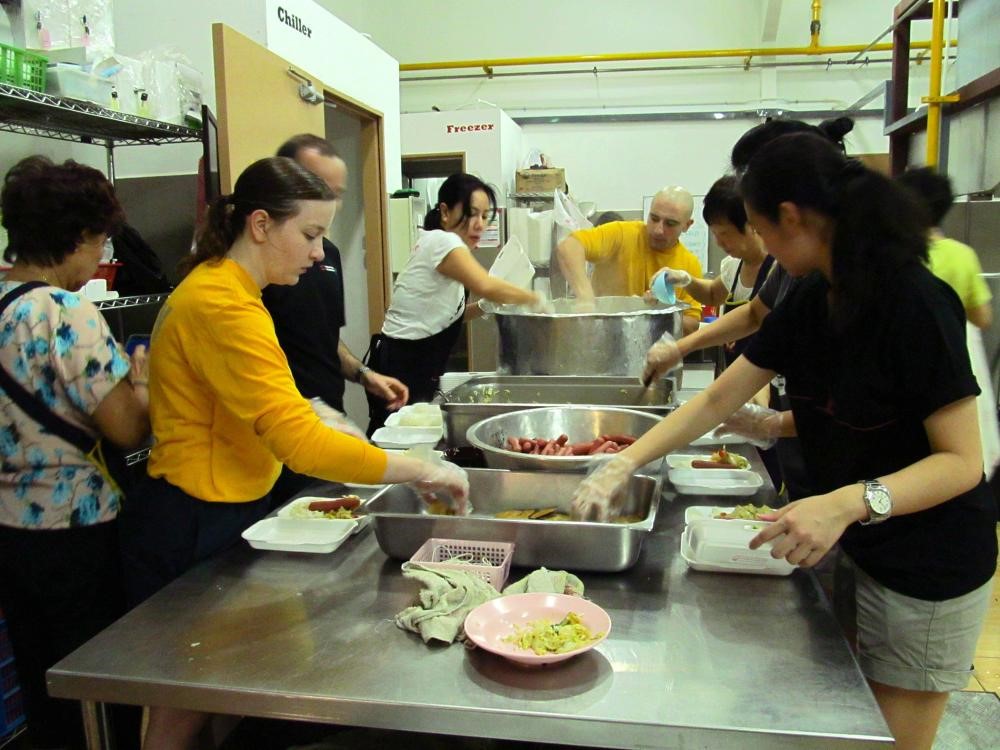 Because we're given so much, we want to give back. Below are the local mission our church community organizes or participates in:
Micah's Backpack addresses hunger issues by partnering with local schools to provide direct assistance to students each weekend in Washington County. This year we continue to have over 1000 children who are taken care of by various Washington County organizations, including Zion Church. We can do more together than we can alone!!
Zion's Soup Kitchen
Zion's Soup Kitchen offers a wonderful outreach in our community for anyone looking for a good hot meal and fellowship. Special thanks to First Christian Church, who continues to support Zion's volunteers in this mission serving those in need. We always welcome help with preparing and serving meals on Tuesday nights at 5:00 pm. The Soup Kitchen entrance is located at the rear of the church.
Zion's Cinderella Shop offers gently used donated prom and homecoming dance gowns for purchase for $25. The gowns see another life, the girls have a chance to get dresses for a good price and the money goes to Reach (of Washington County), the faith-based nonprofit that helps those in emergency situations take care of shelter, food, medicine and other needs. The key to this ministry has been the generous donations of gowns for the shop to sell and the very gracious donation of time by members of our church and community to staff the shop which is open from 9:30 am to 1 pm on selected Saturday's during prom and Homecoming season. Shoppers should enter through the back door of the church, where parking is located.
4-H is a youth development program that provides a supportive setting for all youth to mature into competent, caring, and responsible adults through the learning of beneficial cognitive and life skills. Zion hosts the weekly after school Downtown Club meeting on Thursday's from 4:00-5:15. All boys and girls who are at least 8 years of age by January 1 and who have not passed their 19th birthday by January 1 can join 4-H. Participants should enter through the door near the church office.
Celebrate Recovery is a Christ-centered recovery program. The group meets in the Zion chapel Friday evenings from 7-9 pm. Enter through the door near the church office.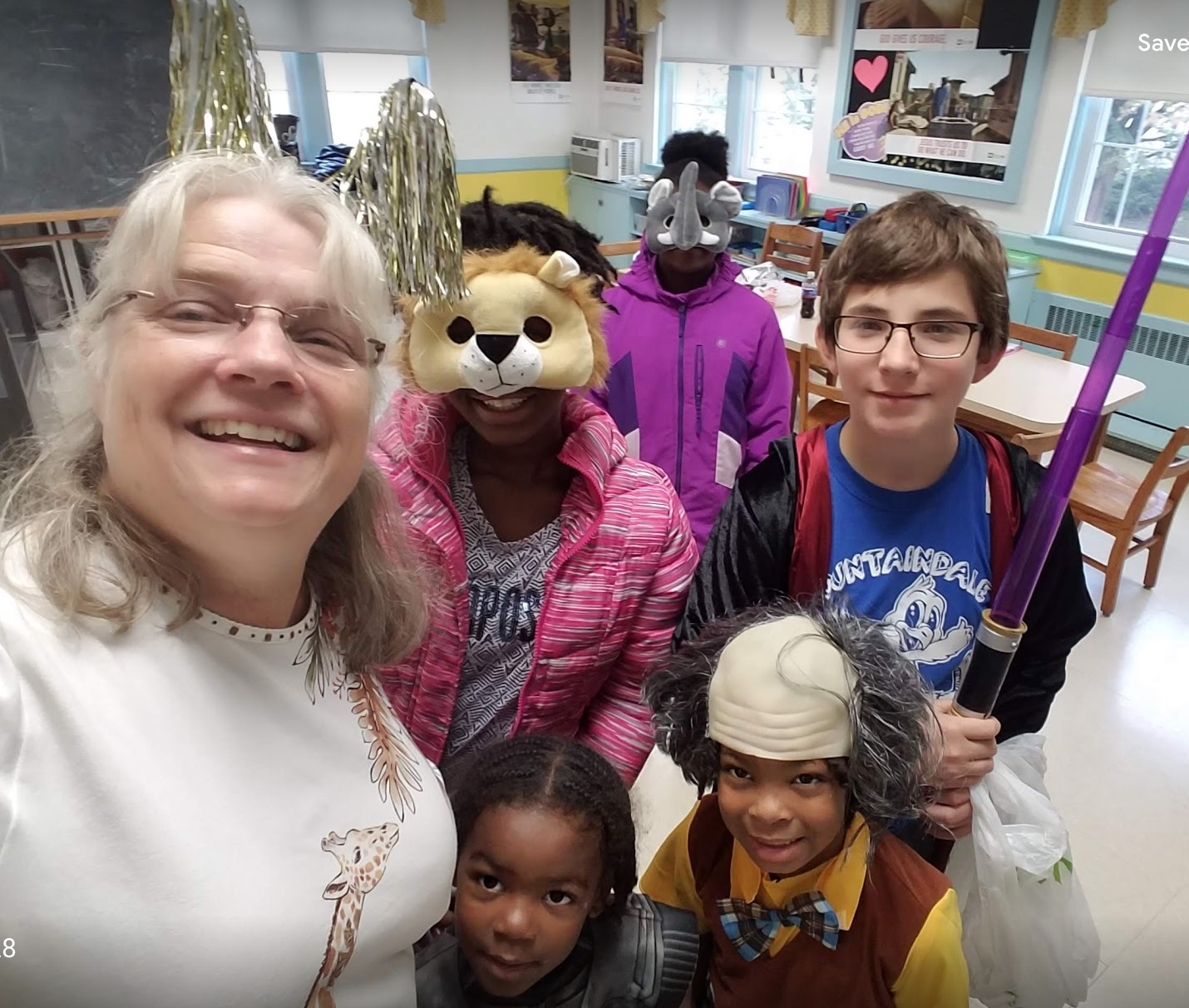 Pastoral letter from Central Atlantic UCC Conference Minister
I write this to you with a very heavy heart after witnessing virtually the death of George Floyd and its aftermath in Minneapolis. I also write this to you with anger at yet another killing of an unarmed African American man by police without a commensurate measure to date of justice. And I write this to you, frankly, mystified, at how protestors in Lansing Michigan two weeks ago, with images of nooses in tow, are called 'good people,' while protestors in Minneapolis, Minnesota and other cities this week are labeled 'thugs.'
Yet there is no mystification in my mind at all about the following statements. Racism is a sin. Racism is sin whether at the individual or institutional levels. It is a sin that stains our political, economic, social, moral, and spiritual fabric. The sin of racism pervasive in the United States since the founding of this country, like all sin, is in need of repentance at both the individual and institutional levels. Last year, I accompanied the Council of Conference Ministers on a pilgrimage to Birmingham and Montgomery AL, where we saw iconic sites of the Civil Rights Movement. A particular location that moved me greatly was the National Memorial for Peace and Justice, which included eight hundred six-foot monuments, hanging from the construct's rafters, that symbolized the thousands, named and unnamed, who were lynched in the United States for practically any reason and the States and counties where this terrorism occurred. As I made my way through the Memorial, I went to the monuments of those who were lynched in
Brunswick and Lunenburg Counties in Virginia. It was imminently apparent to me that names engraved on those monuments could have easily been my grandfathers and my father. And I find it both sorrowful and terrifying that in so many ways, things have not changed. We know this all too well in this Conference with Freddie Gray in Baltimore. Now, a little over five years later, things have not changed. Things have not changed for George Floyd in Minnesota. Things have not changed for Ahmad Aubrey in Georgia. Things have not changed for Breonna Taylor in Kentucky. And things have not changed for far too many more people of color.
My siblings, this is a call for us as the Church, specifically the United Church of Christ, and more specifically the Central Atlantic Conference of the United Church of Christ, to be agents of change. This country is in need of repentance, a change in direction of heart, mind, and soul. Too many lives are being lost, whether it is to gun violence, or police brutality, or at the hands of a system during a pandemic that perpetuates health care as a privilege and not a human right. We need change at any and all levels, to eradicate the stain of racism. And my pilgrimage to Alabama reminded me of the powerful capacity of the Church of Jesus Christ to make changes when it has the will to do so. I encourage you, from wherever you are, in whatever way(s) you can, to both denounce and dismantle to sin of racism. Whether it is in the pulpit, or on a physical or virtual street, or in a physical or virtual voting booth, say and do something -anything - that declares NO MORE to the overt and covert injustice that plagues this country. Please be an agent for change – for Ahmad, for Breonna, for George, for my twenty-something nephews, and for so many others whose lives figuratively and literally depend on it. For these lives – these Black Lives – Matter.
Our Justice and Witness Action Network will send communications that we will make available that will include calls to action. It should be available in about a week. However, I did not want to let this moment go by both in time and eternity without sharing these thoughts with you. I encourage you, from wherever you are, do to what you can, so that we, our children, and their children, will live in a country where all can live in Shalom as part of God's unequivocally good creation, part of A Just World for All.
Faithfully yours,
Freeman Palmer