Christian Education
Faith Formation comes in many formats, from worship on Sunday morning to teaching and Bible studies, like Sunday School, to exploring the faith together in conversation during Fellowship Hour.
Sometimes we may even question our faith, our purpose or some other critical aspect of life. This is normal and expected! Don't do it alone in silence and anxiousness. Chances are one of your peers has had the same question at some point and can share how they navigated that question within their own life and understanding, and point to the scriptures for additional understanding and assurance.
Let us grow in our faith together! Following are the current Christian Ed offerings, click the selection you are interested in for more information:
Sunday School
Sunday School classes for all ages are offered every Sunday from 9:45-10:45am with some hybrid options available.
Children's Sunday School (hybrid format) - More Information
Young Adult Class (in-person only)
Journeys Adult Class (virtual only) - More Information
Rev Arthur Grove Adult Class (in-person only)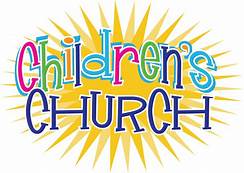 Available after Children's Moment is over in the Worship Service (in-person only).